Today a laptop is a lot more than just a little fancy typewriter. It's a truly personal computer that's at the heart of the digital world and accompanies you wherever you work or relax. That's why any feature that makes it more comfortable to use translates into much greater convenience. Your convenience.
High performance, low temperature
Wouldn't it be great if your new laptop was a really versatile beast? If it offered enough processing power to create excel spreadsheets and PowerPoint presentations, as well as to work with graphics, make a movie or sometimes play a game. Looking at how the Lenovo ThinkPad X1 Extreme (Gen 2) is equipped it's clear that engineers and designers are going that direction, even in devices so slim (it's only 0.7 inches/18mm thick) and light (3.7 lbs/1.7kg). The Intel Core i9-8950HK processor and 16GB of DDR4 RAM provide performance that allows you to work comfortably even in the most demanding games or applications while offering seamless multitasking at the same time.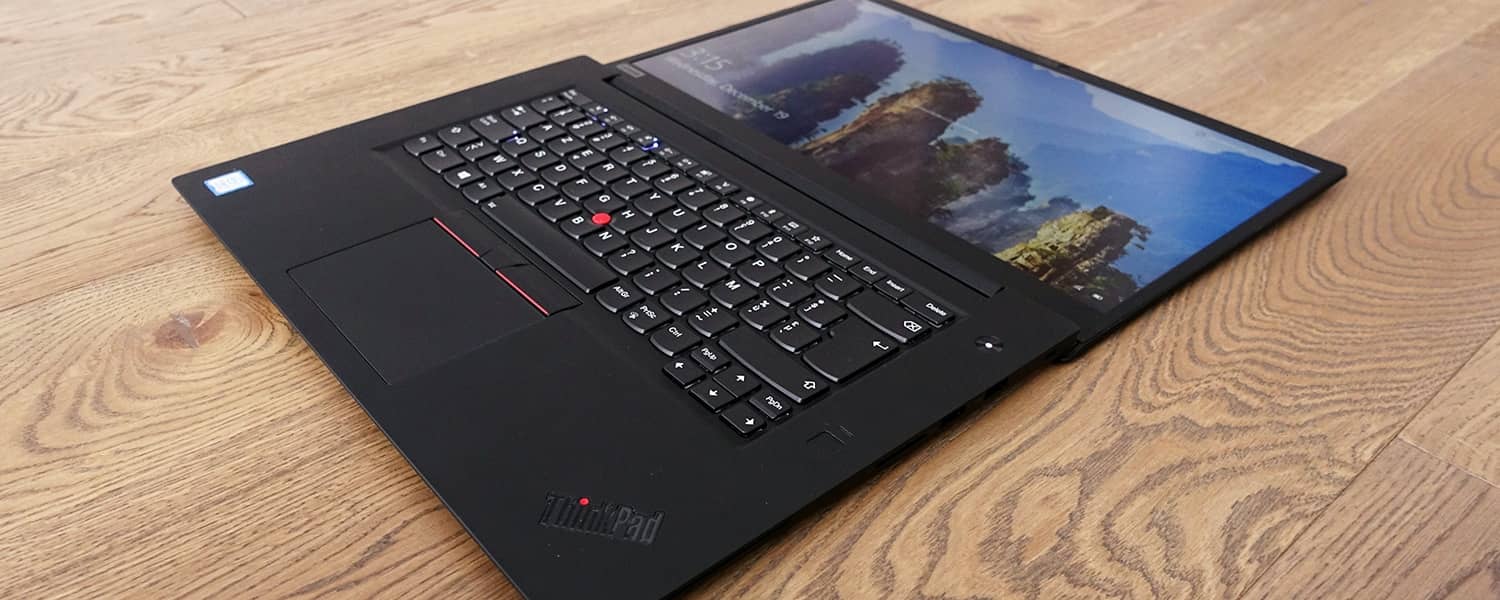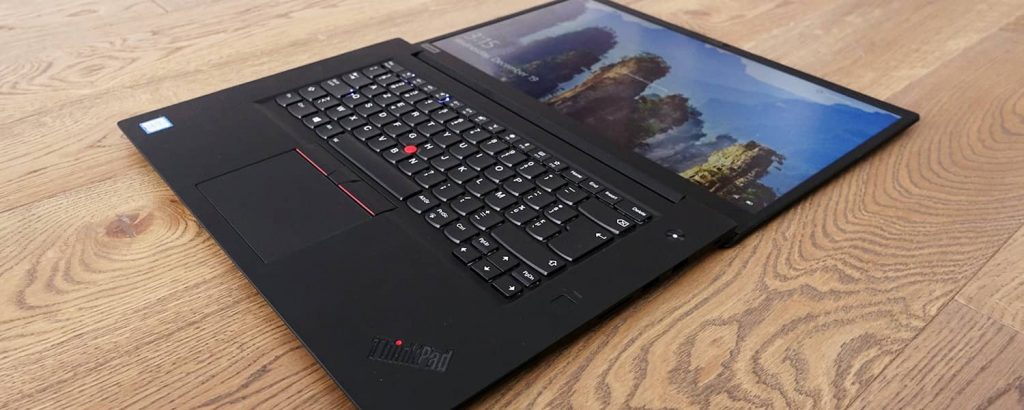 The superiority over conventional laptops is provided by the NVIDIA GeForce GTX 1650 Max-Q graphics card, which allows you to unleash your imagination through professional graphics design, 3d modeling or animations programs. You will also be able to unleash your inner child and play a bit when the time to relax comes as the ThinkPad X1 Extreme Gen 2 will not have any issues with handling even the most demanding games in 2020. The Lenovo engineers have also equipped their newest laptop with state-of-the-art cooling fans which dissipate heat faster than previous models. Thanks to their upgraded performance, they can maintain safe temperatures at much lower speeds, making them quieter than their predecessors.
A small laptop with a big screen
You want your laptops screen to have a large surface area and high resolution to give you a sharp, clear image. You also want your laptop to be as small as possible, you want to be able to fit it in your bag and carry with you wherever you go. So, we have an unsolvable contradiction, right? Wrong! Now in the Gen 2 Lenovo ThinkPad X1 Extreme the engineers managed to reduce the bezel significantly compared to the first generation, now the display fills much more of the available space.
The ThinkPad's display is beautiful, both in regard to creating and consuming content. And a nice touch is the possibility to lay it flat, at an angle of 180 degrees. This allows you to fully adjust the position of the screen relative to the keyboard and is very useful in everyday life.
Safety and privacy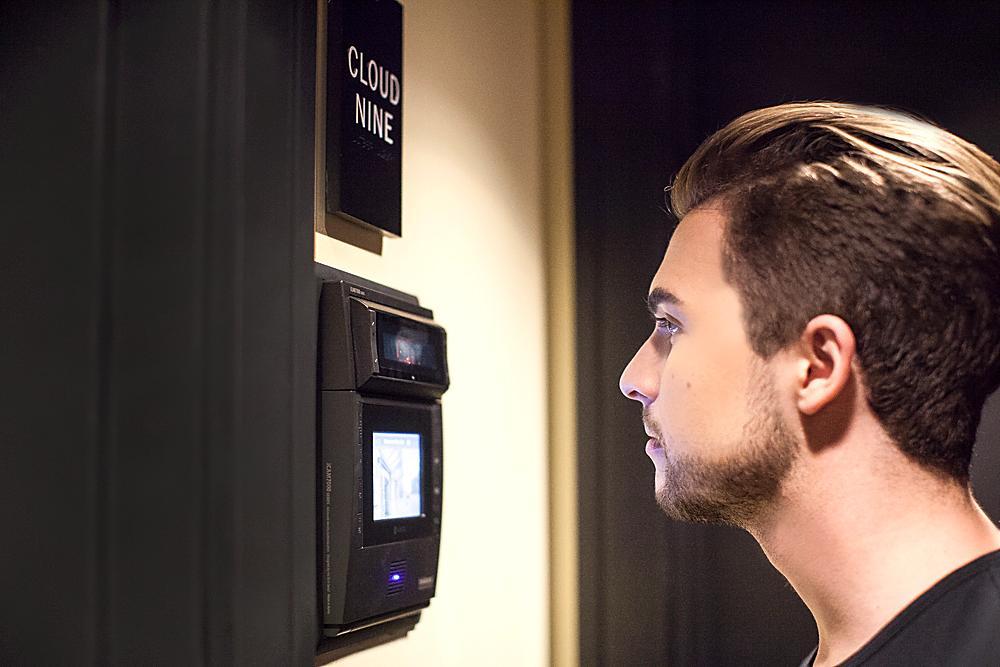 You know what you'd lose if you lost your laptop? Other than yourself? Well, "only" all your photos and data, family and work documents, email accounts, social media and e-banking accounts. Windows offers password protection for accessing data by default, but if this protection is to be effective, the password must be long and complicated enough.
It's easy to imagine that it might quickly become annoying to type it every time you turn the device or when you unlock it. A fingerprint reader is a good alternative to the traditional password and it's now featured in many modern laptops. However, some of them like Lenovo go a step further by providing an infrared face scanner, you open the laptop, the IR camera scans yours face and logs you in. It's fast, simple and convenient.
Ports and connectivity
Ports is something we could write a book about. You will find high-end laptops that offer only a USB Type C port and cheap constructions that offer a full communications facility ranging from HDMI through RJ-45 to USB Type C.
One thing is for sure, the Type C USB connector is future proof, so whether you decide to buy a laptop with multiple ports or not, you should make sure that it has at least one Type C USB port. It's not hard to find ultrabooks that weigh just over 1kg and offer a full-size USB 3.0, USB Type C and full-size HDMI ports. This is the optimal set of ports for your new device if you don't want to worry about buying any additional adapters and docking stations in the near future.
Increasingly rarely can you find Noble Port or Kensington Lock connections that are used to protect your laptop from thieves. You can practically forget about a CD/DVD optical drive, those are a thing of the past now, but some laptops like the newest ThinkPad still feature an SD or microSD card readers. If you need something more than this, then don't worry there is still plenty of full-size workstation laptops that include more ports, whether you need an RJ-45 or VGA port, you will find it. Somewhere…
Battery
The battery is yet another essential feature that you should pay special attention to when buying a new laptop. The best devices provide up to 10 hours of ordinary work away from the outlet, but you can also find a laptop, which after 4 hours will ask you to connect the power supply or it will refuse to cooperate. Many new designs support fast charging, which allows you to recharge the battery to full capacity in less than 2 hours. It's a pity that most devices that have a USB Type C port are still charged using dedicated AC adapters.
It is recommended to look around for a laptop that can be charged using a Type C USB port. This type of port is becoming increasingly popular. In case you forget the laptop charger, you will be able to easily recharge or at least keep the battery charged using the charger from your smartphone. Perhaps you think we're overly picky, but if you ever run out of the battery at the least appropriate time you will understand our point.