Samsung A53 5G – the best budget phone with NFC
Unable to budget for an S22? Samsung Galaxy A53 5G is hands down the next best phone you can buy.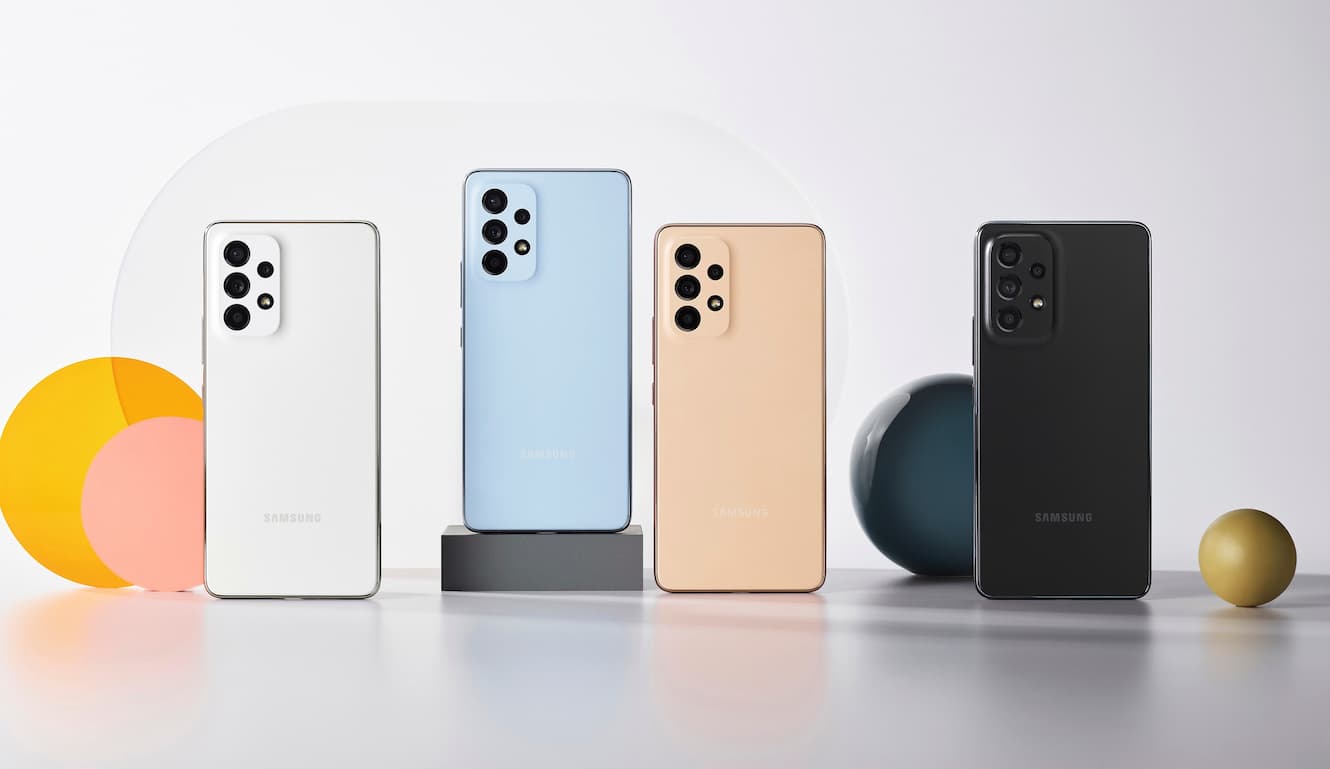 With its flagship smartphones, Samsung is heavily investing in their marketing and advertising, making their releases big events. However, sales figures consistently indicate that it is not the most expensive devices that drive the manufacturer's financial performance, but rather it's devices with more affordable prices. This category includes the new Galaxy A53 5G, which was released in March 2022.
The design of the inexpensive A53 5G is almost identical to last year's A52S. About the only change is the lack of a headphone jack. The phone does look very nice – especially the pastel rear with the camera island bulging slightly from the back panel. The A53 is made of plastic (including the side bezels). The front is protected by Gorilla Glass version 5. The phone's body is water and dust resistant according to the IP67 standard. The stereo speakers do not have the same power and the right one plays a little louder, but overall, the quality of the reproduced sound is very good. The bezels around the screen are almost symmetrical.
Samsung's Super AMOLED has a refresh rate of 120 Hz this time. The screen as usual in Samsung impresses with its colors and contrast. The use of 120 Hz refresh rate can be easily noticed and it makes a huge difference compared to smartphones with 60 Hz refresh rate.
This year, Samsung has decided to change the processor to a proprietary one and include an NFC module. Earlier in the mid-range phones with the Samsung logo, the NFC module was almost never present. The new A53 runs an Exynos 1280 made with very modern 5nm technology. Samsung's processor is not particularly powerful – it scored only 355K points in AnTuTu – which is not that much for an upper-mid-range phone.
The phone runs smoothly, demanding games run well on it. We should applaud Samsung for the new optimizations in the One UI 4.1 overlay, because it offers the latest Android and the newest interface. In the case of competitors' phones there are quite a few problems with receiving the newest Android updates.
Camera setup is the same as in A52S a year earlier – there are the same sensors, the lenses have the same brightness, etc. Of course, the most interesting camera is the main one with a 64MP sensor. According to the manufacturer, it has optical image stabilization. The camera itself takes very nice, detailed photos with beautiful colors. At night (in night mode) it does not overdo the brightening. The macro camera works well, although it is rather a peculiarity, which we will not use too often.
In conclusion, Samsung A53 5G is a well-designed modern mid-range phone (although it looks like a flagship), which does not stand out, but also does not lack anything important in it and unlike most of its competitors on US market it does have a fully functional NFC capability. We can recommend its purchase to especially opponents of Chinese smartphones, but if you do not mind products from China, then you can find a slightly more powerful smartphone at this price. You might not like the brand though.
Affordable entry-level smartphone with 5G boasts a modern 90 hZ screen, large 5000 mAh battery and attractive design. At a low price, it will be a major sales hit. It debuted in the US back in June 2021, and it's one of the cheapest models the brand has ever launched. Oh, and on this occasion, it is worth mentioning that the smartphone is supposed to be available exclusively in America.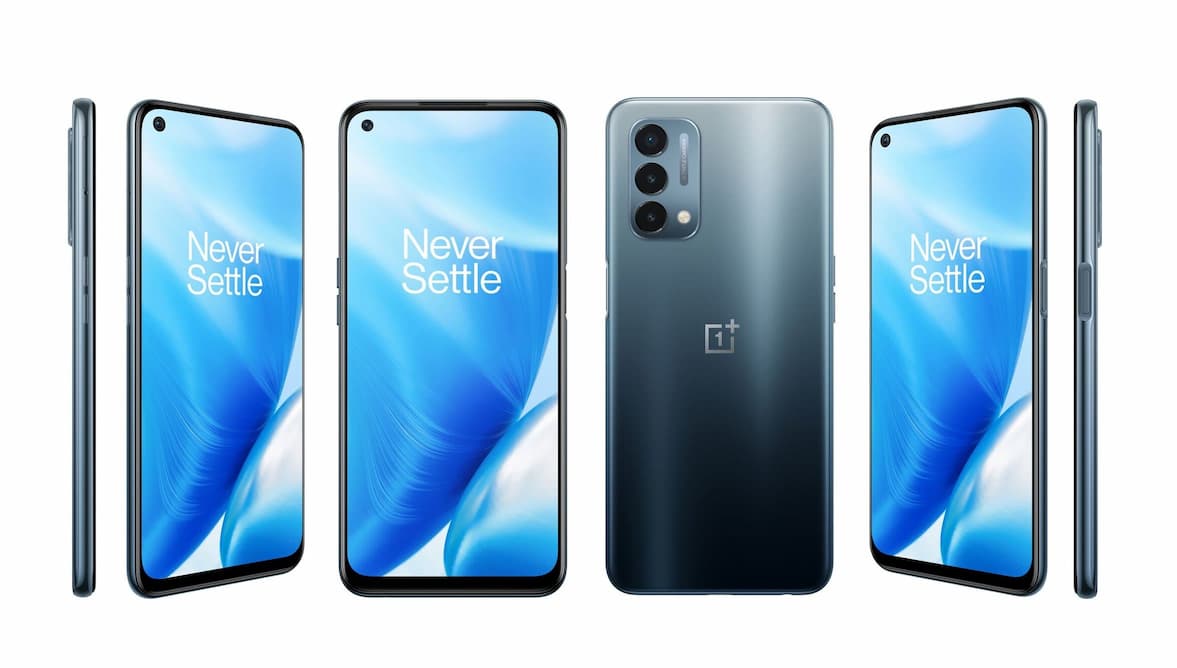 What does it have to offer for this kind of price? This is a model that is equipped similarly to the OnePlus N10 released a year earlier but has a slightly weaker processor. It does, however, have a much nicer design inspired by flagship phones from other major manufacturers. Unlike its predecessor, the new N200 5G also features Near Field Communication (NFC) for quick wireless transactions and a 5G module. On the front we find a 6.5-inch IPS screen with a refresh rate of 90 Hz. A triple camera makes its way to the rear panel, but it's a potential weak point of the Nord N200 – only 13 MP and no wide angle is a downside.
When it comes to performance, it will be smooth and acceptable to most users. The heart of the device is a 5G-supporting Qualcomm Snapdragon 480 processor, and the phone has 4 GB of RAM. All this runs under the control of Android 11 with OxygenOS overlay. Such a combination should give you a good battery life. The phone's design accommodates a large 5,000 mAh battery. There is also support for fast charging at 18 watts, and we can connect our headphones via a 3.5 mm jack connector.
Released in August 2020, the Google Pixel 4a defies all current trends. It is small, humble, and yet attractive and well-made. Phones with gigantic displays, a mosaic of cameras and all-glass bodies are currently in fashion. With the Pixel 4a, Google ignores these trends and offers the cheapest opportunity to own a phone from the Pixel family to date. Despite this, the user does not have the impression that he had to sacrifice something.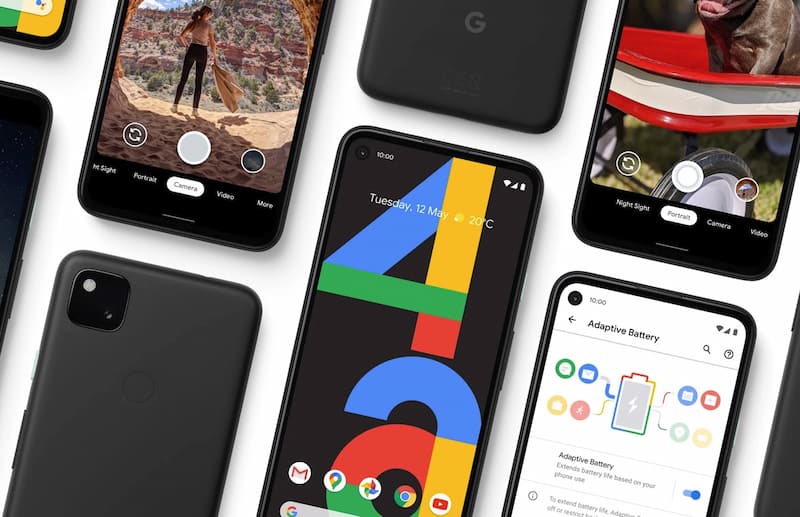 Made of polycarbonate, the unibody casing of the Pixel 4a is rather soft and scratch-sensitive, but it allows for a very secure grip and does not accumulate fingerprints. With a width of less than 70 mm, the Pixel 4a can easily be handled with one hand, a comfort that no other high-end flashy smartphone will provide.
The screen is top-notch: rich saturated colors, top contrast, sufficient sharpness (2340 x 1080 pixels) and brightness higher than its predecessors. Incidentally, the iPhone X also has a screen size of 5.8 inches, so the phone is not so small after all. OLED requires power only for the active pixels, allowing for energy-efficient display of the time or date on the inactive part of the screen.
The camera hardware with only one lens looks modest, but by no means is it bad. Google once again puts expensive cameras with multiple optics to shame, in the visual test the experts rated the photos from the main and front camera with excellence, even photos taken with the flash are completely acceptable, and photos taken in poor light still deserved a very good rating. The Pixel's only weak point is zooming. Instead of trying to provide the perfect camera for all scenarios, the Pixel 4a impresses with remarkably good photo quality, even outperforming some flagships from this year costing more than $1000.
The battery has a capacity of 3140 mAh and with intensive use allowed a solid 8 hours and 21 minutes of operation, charging to full takes less than two hours. Giving up inductive charging is to be expected in this price range.
Pixel 4a is powered by Snapdragon 730, 64-bit octa-core CPU allowing for smooth and fast daily use. If you want to break benchmark records, there are other phones for that. Despite this, the speed is sufficient for gaming and everyday use. On board you will also find an NFC module, and you can connect headphones to the standard 3.5mm jack.
The phone has 6GB of RAM and 128GB of storage – unfortunately, it is non-expandable. Pixel 4a has a slot for a normal nanoSIM card and in addition can support a virtual eSIM card. It's a pity, because in Google Photos unlimited storage of photos in the cloud applies only to highly compressed images, full quality photos will take up the storage space rapidly.
In addition, in accordance with tradition, all Pixel phones provide the benefit of fast updates and long manufacturer support, Google guarantees them for at least three years, so the smartphone has already received an update to the latest Android 12. Faster than some flagships from other manufacturers.
If you are looking for a small smartphone with a good display, a good camera and a guarantee of updates, the Google Pixel 4a meets such needs. And the price is very attractive. Even in 2022 at this price, it is worth considering buying the Pixel 4a, because it is still a good, solid phone.
It is one of the few Motorola smartphones that supports 5G. The Motorola One 5G Ace, which was released in September 2020, features a 6.7-inch IPS display with Full HD+ (2400×1080 pixels) resolution and 20:9 aspect ratio with a selfie hole-punch camera in the center. Importantly, the screen refreshes the image at the standard 60 Hz but supports HDR10 technology.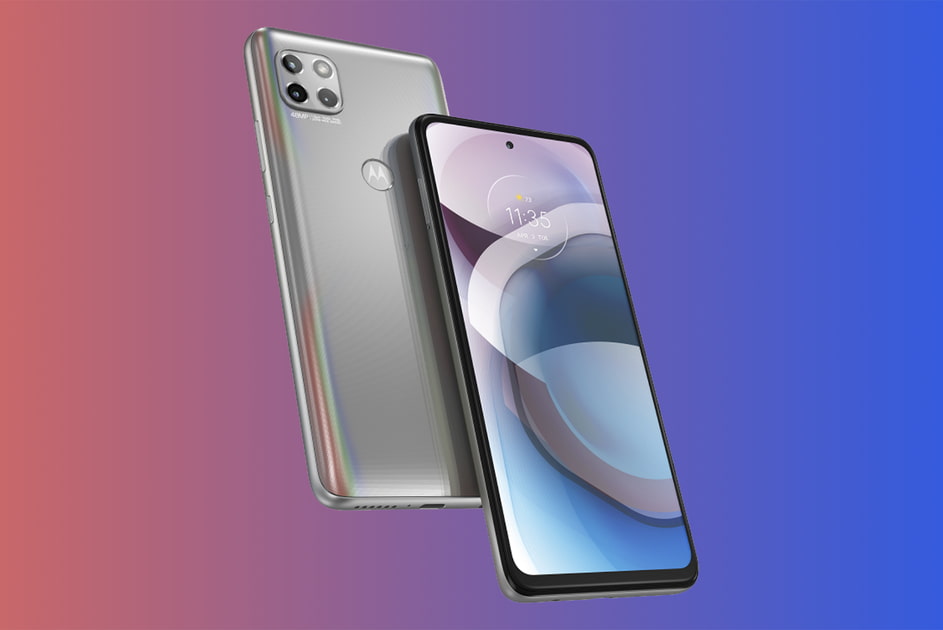 At the heart of this model is a Qualcomm Snapdragon 750G processor made on an 8-nm chip, which consists of two Kryo 570 cores clocked at 2.2 GHz and six Kryo 570 cores clocked at 1.8 GHz and an Adreno 619 GPU. To complete the set, there are 4 GB or 6 GB of RAM and 64 GB or 128 GB of built-in memory expandable via microSD card.
In addition, the smartphone offers a single 16 Mpx (f/2.2) camera on the front and a triple 48 Mpx (f/1.7) + 8 Mpx (f/2.2) camera with a 118° angle + 2 Mpx (f/2.2) for macro shots on the back. This set allows video recording at a maximum resolution of 4K at 30 frames per second and Full HD at 30/60 frames per second. There is also a 3.5mm headphone jack, NFC and a fingerprint reader located on the rear panel.
Connectivity on the One 5G Ace is provided by dual-band Wi-Fi 802.11 a/b/g/n/ac (2.4 GHz), 5G (n1/3/7/8/28/38/41/77/78), Bluetooth 5.1, A-GPS, Glonass, Galileo, LTEEP, SUPL and USB 2.0 Type-C. The smartphone runs Android 10 with the My UX interface, which includes the Moto gesture. The Motorola One 5G Ace is powered by a 5000 mAh battery with support for 15W fast wired charging technology. The entire device measures 166.1×76.1×9.9 mm and weighs 212 grams.
The purpose of NFC on a phone
It would be beautiful if the choice of a cheap new phone was only a matter of colour, brand and size, but of course it is not. A modern smartphone is like a small battlestation, it's a phone, a computer and a notebook in one, both a business and entertainment tool that greatly simplifies our daily lives, including shopping and payments. How? With features such as NFC.
In short, the NFC function in your smartphone allows you to transfer data between two devices that are close to each other, for example, it can be used for transferring files between phones or other NFC devices. The phone, which is equipped with the NFC (near field communication) module, provides contactless and wireless communication using radio waves.
The question remains – what is the NFC function in the phone for if it already has Bluetooth or Wi-Fi? Well, NFC is short range communication, it allows for data transfer in devices which are located close to each other, and you only need to slightly touch each other to make a connection. No authorization or hardware pairing process is required, which significantly improves the whole process. Besides, NFC consumes very little power, so you can use it without rapidly draining your smartphones battery.