Xiaomi Redmi Note 8 Pro – the best budget phone with NFC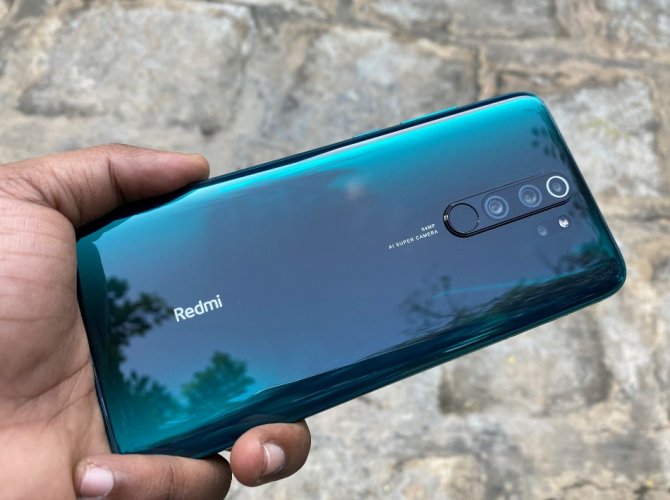 It's hard to deny that Xiaomi's Redmi Note 8 Pro has been really successful. What's important, the company has finally changed its policy on the NFC module. Earlier in the mid-range phones with the Xiaomi logo, the NFC module was almost never present. Neither in the Redmi series nor in the Mi A family of smartphones, which are distinguished by their clean Android, in accordance with the Android One certification. Fortunately, with Redmi Note 8 Pro things have changed and we got a bunch of new features including NFC.
The screen has a diagonal of 6.53 inches, supports Full HD+ resolution and is protected by Gorilla Glass 5. The heart of the smartphone is the MediaTek Helio G90T processor with Mali G76 MC4 graphics card. It's a relatively new chip, which gathers quite good feedback in the industry. A nice touch is the presence of 6 GB of RAM and 64/128 GB of memory for user files (depending on version). The phone launched with Android 9 Pie. Just like in Motorola One Vision, there is a Dual SIM slot. Finally, it is also appreciated that the 3.5 mm audio port has been kept intact.
We should also praise the surprisingly good main camera. Whatever you say, you can't usually get a Quad Camera setup for such a cheap price. It consists of 64 MP camera with f/1.8 lens + 8 MP wide angle lens + 2 MP macro camera and 2 MP telephoto lens. This is a powerful combination that most of you will find to be a good choice. The battery has a capacity of 4500 mAh. This incredible combination of features clearly makes Note 8 Pro the best value phone with NFC currently available and I highly recommend it.
Samsung Galaxy A30S – the runner-up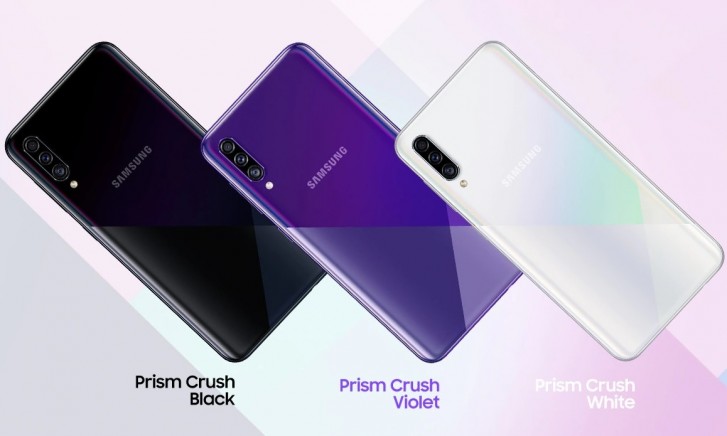 The Galaxy A30s is a novelty on the market, having its debut only a few months ago. The name itself suggests that it is an upgrade of the Samsung Galaxy A30 rather than a new built from scratch device. We are pleased that the manufacturer has included an NFC module in the list of new changes. There is no need to fool oneself, it is largely thanks to it that this smartphone was included in today's list.
As usually Samsung has chosen a display made with the Super AMOLED technology. The screen has a diagonal of 6.4 inches, 19:9 format and HD+ resolution. The screen has been equipped with a fingerprint reader. It is not a great novelty, as the manufacturer has already experimented with such technology in the Galaxy A50. The heart of the smartphone is powered by the Exynos 7904 processor with Mali G71 MP2 graphic card. There is a version with 4 GB of RAM and 64 GB for user data. Thanks to the support for the microSD card, the memory size can be expanded by as much as 0.5 TB.
At the back we have a promising main camera: 25 megapixels + 8 megapixels wide-angle camera + 5 megapixels depth detection eyelet. Samsung has been proving for some time now that it is very good at selecting camera sensors for the medium range smartphones, so I'm not surprised that the A30s confirms this theory. The battery has a capacity of 4000 mAh and supports fast charging technology. The phone debuted with Android 9 Pie and OneUI 1.5 overlay.
Huawei Mate 20 Lite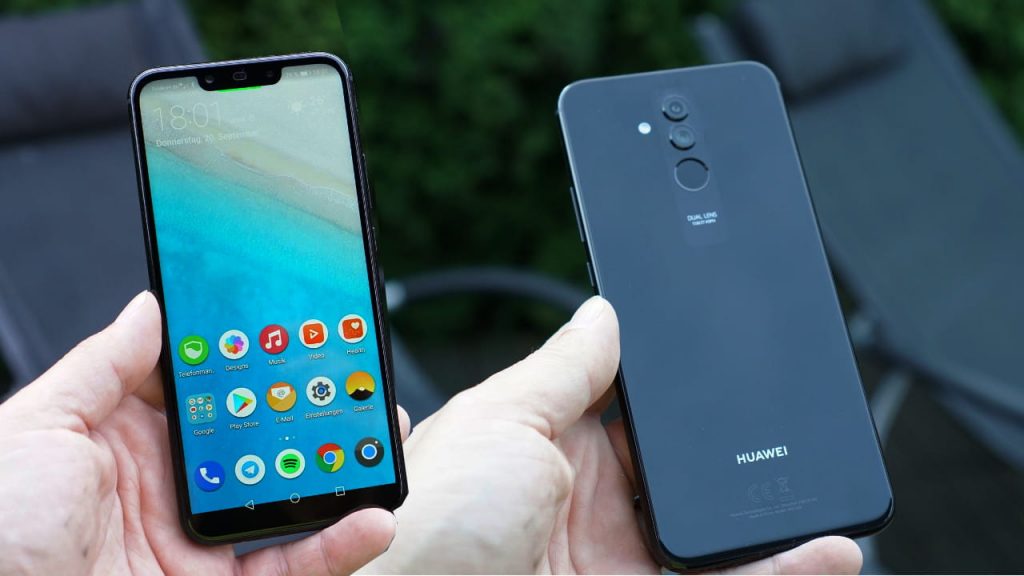 The new smartphones from the Huawei Mate Series released last year were revolutionary in many ways. Of course, the cherry on the cake was the Mate 20 Pro, which took mobile photography to an incredibly advanced level, but you can't underestimate the fact that somewhere in the background the producer also introduced a budget version – Mate 20 Lite, which also represented a big step forward. Especially with its connection to the older generation of smartphones. And one of the predictions of these changes was, of course, the addition of an NFC module, which the owners of the Mate 10 Lite could only dream of.
The screen of the Mate 20 Lite is 6.3 inches in size, works in Full HD+ resolution and is made in 19.5:9 format. The phone is powered by the mid-range Kirin 710 CPU with Mali G51 MP4 graphics card. Sure, it's not the most powerful processor on the market, but it will easily run most of the games available on Android. The entire thing is topped off by 4 GB of RAM and 64 GB of user memory.
The smartphone is equipped with a double main camera and – what's interesting and rare – a double selfie camera. The main camera is a duo of 20 MP + 2 MP as an accessory lens for the depths. Lenses located on the front have 24 and 2 MP respectively. This allows us to assume with a high degree of confidence that for selfie photography enthusiasts it will be quite a good choice. The manufacturer has fitted the Mate 20 Lite with a 3750 mAh battery.
The purpose of NFC on a phone
It would be beautiful if the choice of a cheap new phone was only a matter of colour, brand and size, but of course it is not. A modern smartphone is like a small battlestation, it's a phone, a computer and a notebook in one, both a business and entertainment tool that greatly simplifies our daily lives, including shopping and payments. How? With features such as NFC.
In short, the NFC function in your smartphone allows you to transfer data between two devices that are close to each other, for example, it can be used for transferring files between phones or other NFC devices. The phone, which is equipped with the NFC (near field communication) module, provides contactless and wireless communication using radio waves.
The question remains – what is the NFC function in the phone for if it already has Bluetooth or Wi-Fi? Well, NFC is short range communication, it allows for data transfer in devices which are located close to each other, and you only need to slightly touch each other to make a connection. No authorization or hardware pairing process is required, which significantly improves the whole process. Besides, NFC consumes very little power, so you can use it without rapidly draining your smartphones battery.