The upcoming year is shaping up to be an amazing one for gamers. The autumn launch of PlayStation 5 and Xbox will be accompanied by a real flooding of exciting, big titles that all of us probably already know. But the video game market also has smaller, less recognisable titles that can be no less fun than your average next AAA production. There will be no shortage of such games in the upcoming year and while many of them are extremely underrated at the moment, we predict that they might have a bright future ahead of them.
While our imagination might be mainly focused on the biggest titles like Cyberpunk 2077, Final Fantasy VII Remake, Ghost of Tsushima or Dying Light 2, but no less goodness awaits us also on the indie scene, where a lot of amazing less known titles have appeared in recent years. And you can safely put a thesis that it will be no different this year. For you, we have prepared as many as 10 such best upcoming indie games to play in 2020.
Gods and Monsters (PC, Xbox One, PS4, Nintendo Switch)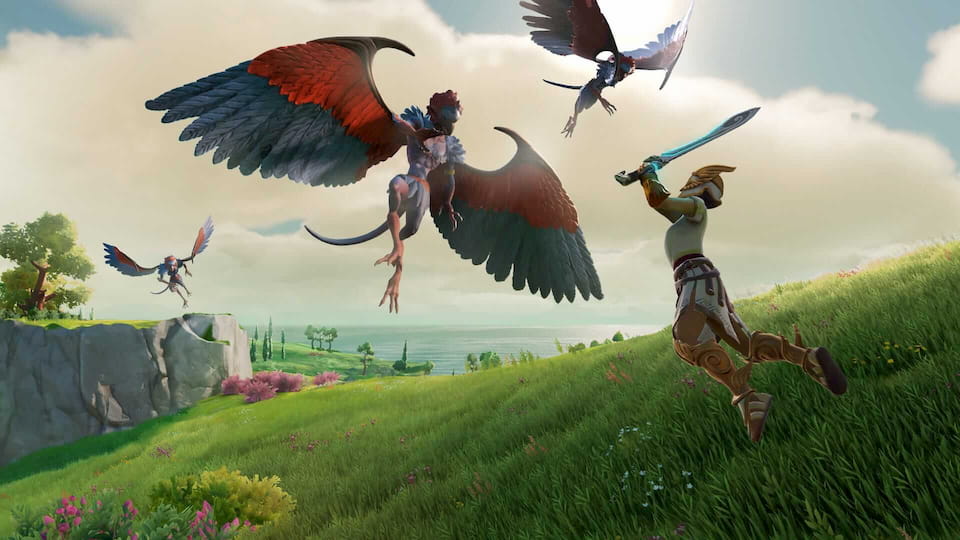 When it comes to the most anticipated games for Nintendo Switch, Gods & Monsters (which will also be released on Xbox One, PS4 and PC) is undoubtedly in the lead. This third person action game takes us to Ancient Greece. Filled with unusual buildings, but also full of terrifying, mythological creatures that we will have to face in (dynamic) combat. The fact that the authors of Assassin's Creed: Odyssey are watching over this title is probably the best recommendation.
Initially, the game was to be released on 25.02.2020, but the launch was moved to somewhere later in 2020.
Oddworld: Soulstorm (PC, Xbox One, PS4)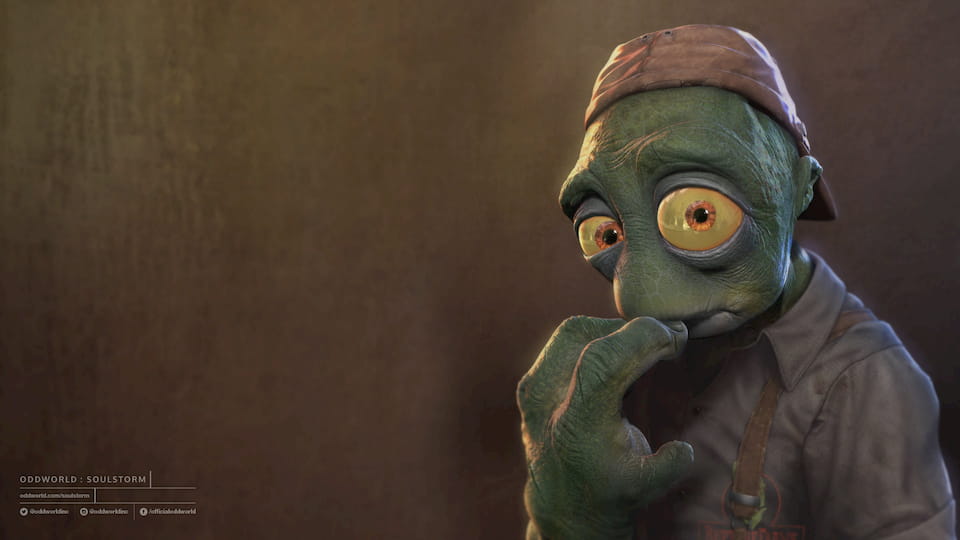 It will be darker than ever before, but also more exciting than in any of the previous editions. At least that's what Oddworld: Soulstorm's developers are telling us about this action-adventure game set to be released in 2020. Once again we will take control of the friendly Mudokon named Abe. Get ready to fight for survival in a wildly hostile environment.
Stranger Things (Android, iOs)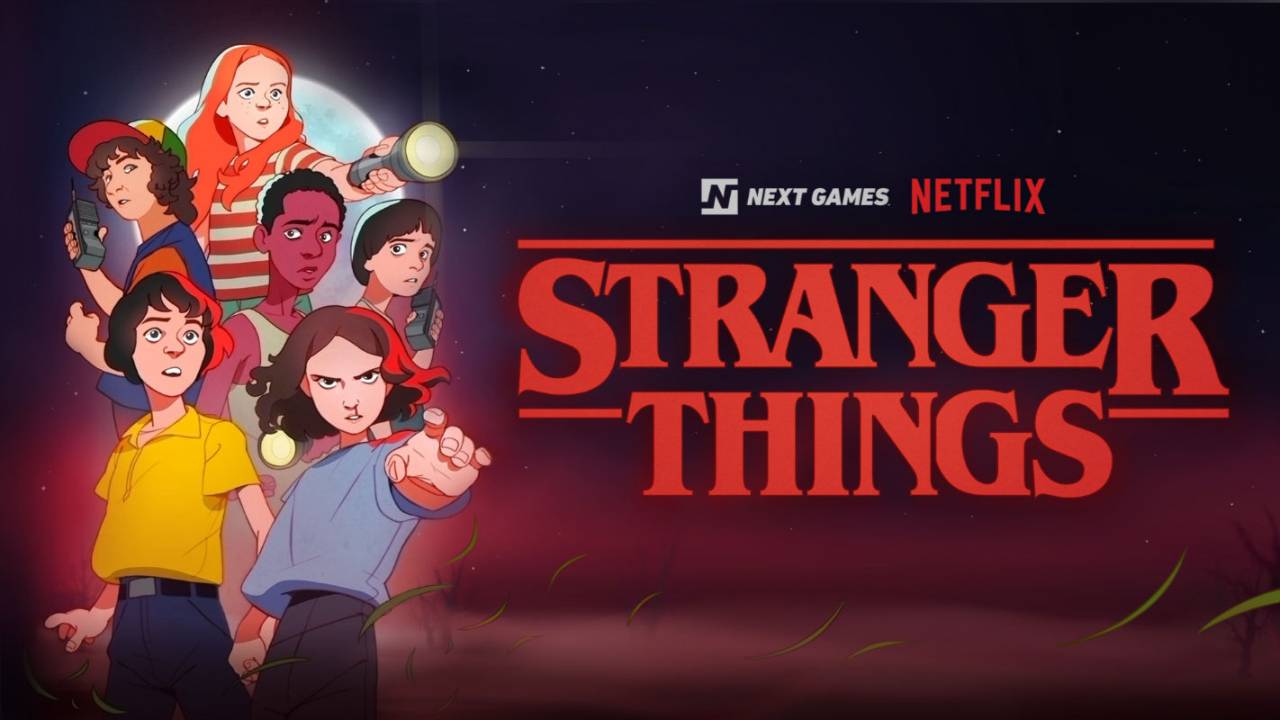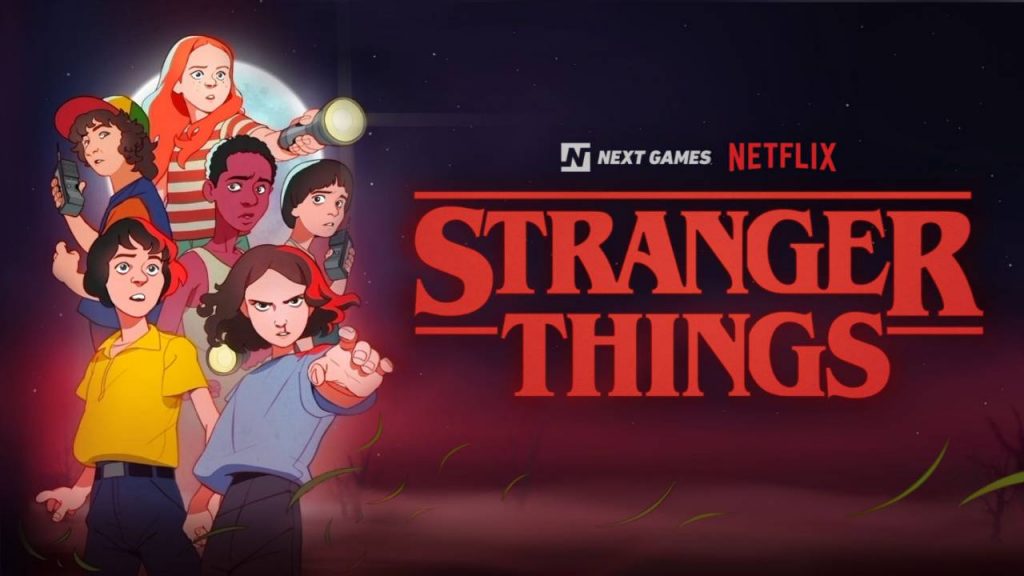 In 2020 we will also see some interesting new games being released on smartphones and tablets, which allow for more and more each year. One of them will be a Stranger Things feature game based on the TV series hit of the same title released by Netflix. What's interesting, it will allow you to see the Other Side of our world (using Google Maps and GPS modules integrated with our mobile devices).
Crossfire X (PC, Xbox One)
Black List terrorists on one side and Global Risk veterans on the other: it's between them that the war is going on, the main theme of CrossFire X – a realistic shooter with a huge catalogue of available weapons. The multiplayer mode is created by the Smilegate team (which gave us the first part of the series in 2007), and the feature campaign is the result of the work of Remedy Entertainment studio (previously responsible for Quantum Break or Max Payne). Excited yet?
Witchfire (PC)
Witchfire is being developed in Poland by the creators of The Vanishing of Ethan Carter, a popular adventure game released in 2014, who were inspired by the Dark Souls series. That's how Witchfire came to life. However, it's not a mere clone of the game mentioned above (more and more of which land on the shop shelves), but an original first-person shooter taking place in a dark fantasy world, which we will explore through the eyes of our protagonist. The details remain unknown, but the potential of this project is enormous.
EarthX (PC)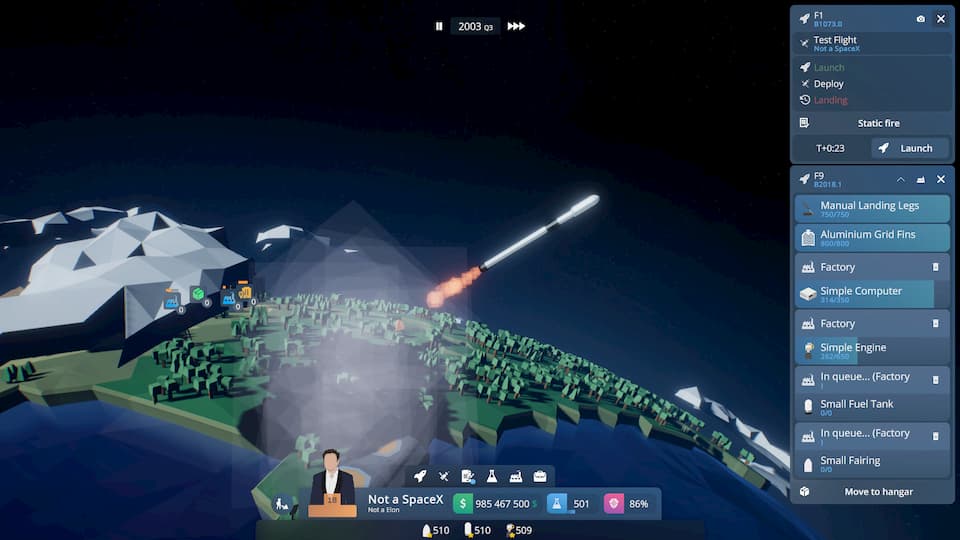 Have you always dreamt of becoming president of the largest rocket company in the world? Did you ever want to know what it feels like to be Elon Musk? Your dream has just come true. In EarthX you start practically from scratch with one goal – to build your own rocket empire! The game is already available through Steam's Early Access.
EarthX is constantly being developed, so for now the game is not too sophisticated. Despite this, it can really draw you in, which is why I am looking forward to new updates. I am keen to see how far the project will go. I totally recommend you to try your own hand at conquering space.
Carrion (PC, Xbox One, PS4, Mac)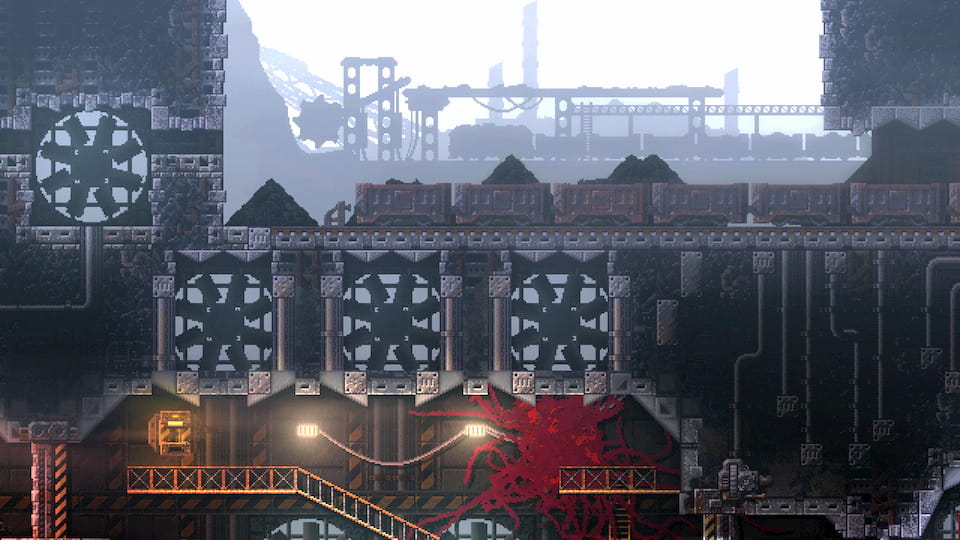 Carrion is a 2D horror game being currently developed by the Polish studio Phobia Interactive, which is behind games such as Butcher (2016). Their latest production will take players to a fantasy world. The user will take control over a monster, which will try to get out of a closed laboratory. In order to do so, it will have to avoid enemy attacks and devour their opponents to gain strength.
Carrion has two-dimensional graphics made using the pixel art technique. However, the latter may be slightly misleading as due to its high brutality, the production described here is intended exclusively for adult audiences.